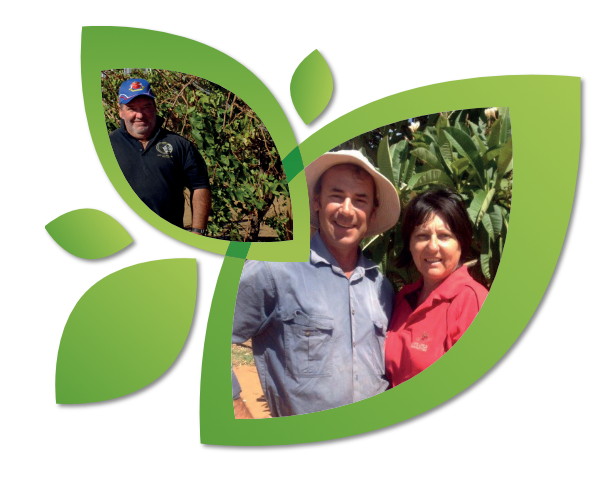 Over two decades ago twelve tomato growers from Carnarvon, in the Gascoyne Region of Western Australia, realised the benefit of joining together to market their locally grown produce under one brand, thus in 1994 the Loveapple Group was formed. The name originates from a little known fact that when tomatoes were brought to Europe (back in 1523) they were kept only as ornamental plants known as the "love apple".
Originally each family packed their own tomatoes at home to an agreed standard established by the group. Then in 1996 an agreement was made with Stephen Lewin (of Lewin's Coldstore) to centrally pack the tomatoes and further support him by providing fruit for a colour grading machine that he was to purchase. On 30th May 1996, Loveapple was registered under the Corporations Law as a Company limited by Shares. And two years later (1998) the group was accepted as an accredited supplier to Woolworths, giving the
group further options in terms of marketing. Our supply relationship with Woolworths is ongoing and has been extended further to include other vegetables and fruit lines and the group has also established direct supply relationships with a range of other retail customers. As a not-for-profit organisation, we exist solely to support our grower members by marketing their produce and to serve our retail customers by co-ordinating a consistent supply of high quality produce to their retail stores.